Week 1 – Gardening!
With the ongoing outbreak of COVID-19 we understand that most homes will need to remain isolated with few coming and going. So we have put together some fun activity suggestions to try each week to keep everyone occupied and to promote safe social interaction during this social distancing period. This week we are starting off with Gardening!
As spring is approaching now it's a great time to get some gardening jobs ticked off the list.
See below some ideas and a quick beginner's guide as well as ideas for signs and pots that you can make to add the finishing touches to your gardens while you wait for nature to do the rest.
For help in purchasing any items, there are currently 20% off indoor and outdoor planting at B&Q, low prices on compost at Homebase and up to 30% off pots and planters at Robert Dyas.
The weather is looking mild this week, mainly partly cloudy which is perfect gardening weather! Keep up to date here.
Don't forget to wash your hands when you're done!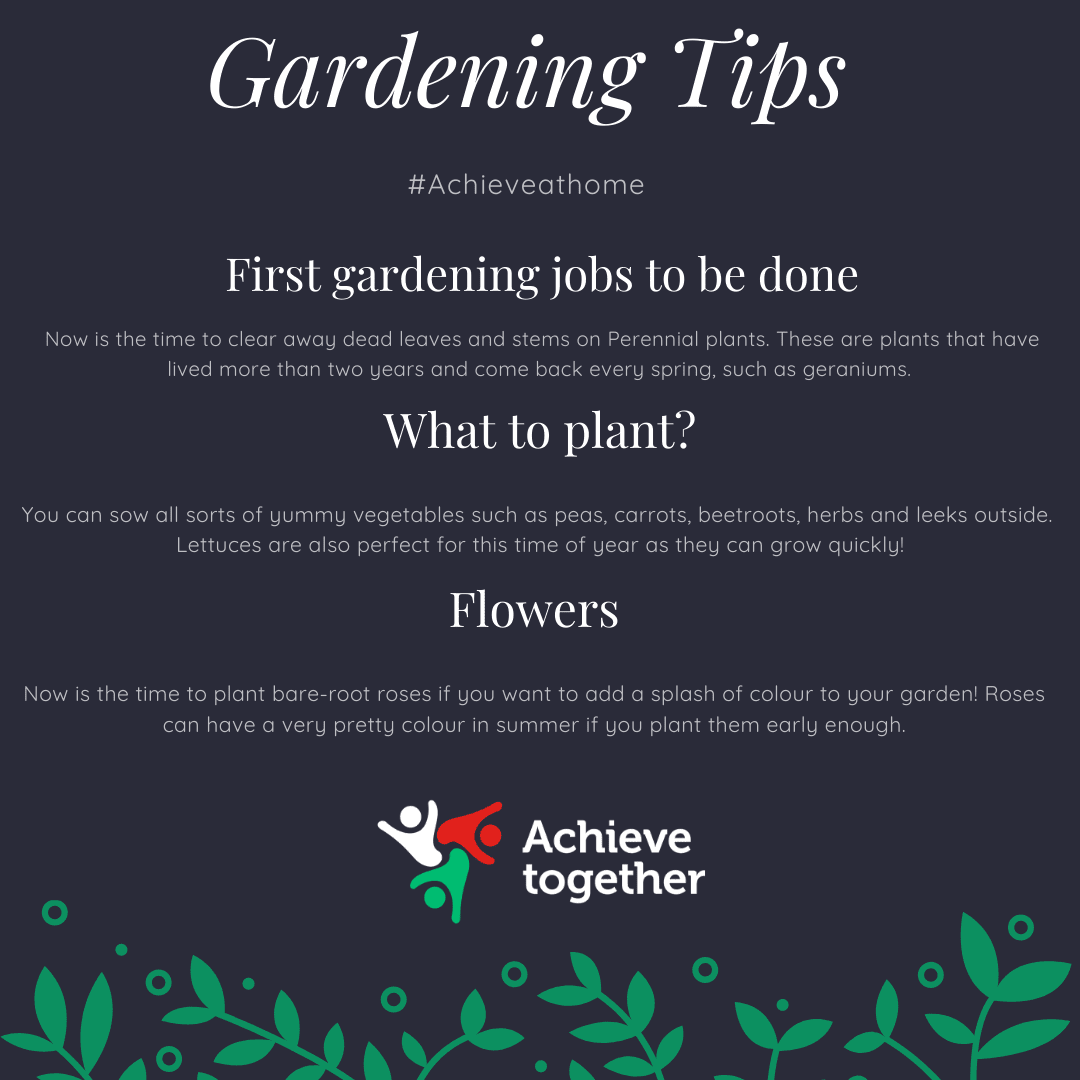 Decorating Ideas
Style up your plant pots with our guide here
Add the finishing touches to your outdoor area with garden signs here
Share your garden stories with us on social media using #achieveathome
Easy Reads