Ordinary lives. Extraordinary people.
Our purpose is to ensure the people we support live ordinary lives, while striving to fill these lives with opportunities, fun and, most importantly, choice. Every person we support is extraordinary. We celebrate their individuality and cherish their uniqueness – and we strive to do the same with our incredible team members, without whom, we wouldn't be who we are today!
Equality, diversity and inclusion is at the heart of everything we do at Achieve together, and we are committed to creating a diverse, inclusive environment for all our team members. Treating our employees fairly and consistently is at the core of our people proposition.  We have robust and transparent pay frameworks across our operations teams, with a clear set of competencies that are not only aligned to team members pay but provides clarity on career progression paths.
Achieve together has significantly more female team members to male team members.  This is reflective of the sector as a whole and our ability to offer flexible work arrangements may also contribute to high ratio of female team members.
We are delighted to share with you our 2022 Gender Pay Gap report. Below is an overview of our findings for 2022.

Our report shows that the mid-point earnings for men and women at Achieve together are exactly the same. Compared with a national average of 15.4% difference in 2021, we are incredibly proud that our commitment to equal pay is reflected.
There is, however, always room for improvement. Our mean gender pay gap is 2.1%, showing that men in our organisation are paid a fraction higher than women. We continually monitor and review our pay arrangements with a view to address and close any gaps.
Our means bonus gender pay gap has increased from 2021 and we have 3 out 6 executive positions filled by females. We are extremely proud of our gender mix in senior roles within the organisation and we continue to positively promote internal promotions.
Positive interventions that we have in place include an active D&I forum that focusses on promoting an inclusive culture, regular feedback and surveys to gain insights and feedback as well as regular pay audits.  This year we have undertaken recruitment training for all our managers and rolling out unconscious bias training.
We are committed to creating and maintaining an inclusive culture where everyone is rewarded fairly for their contribution.  We appreciate this is a journey, not a destination, and we are focussed on nurturing a diverse and inclusive workforce. With our 2022 report, we renew our commitment to ensuring every team member is fairly compensated, valued and rewarded for the incredible work they do each and every day, regardless of their gender.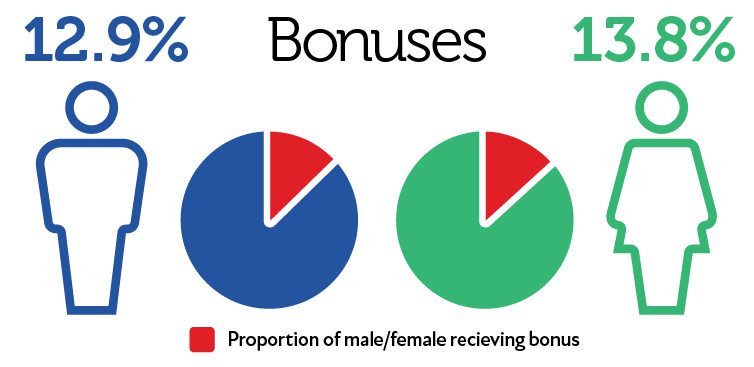 Proportion of males/females in each quartile pay band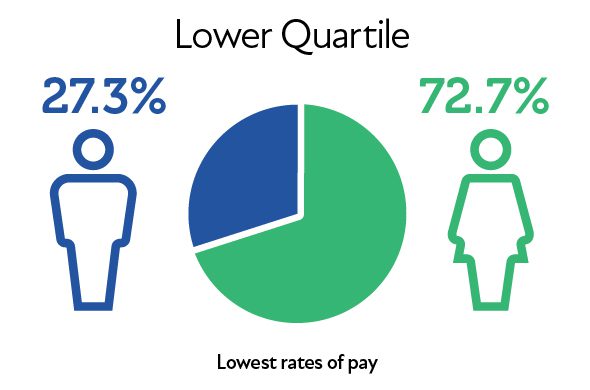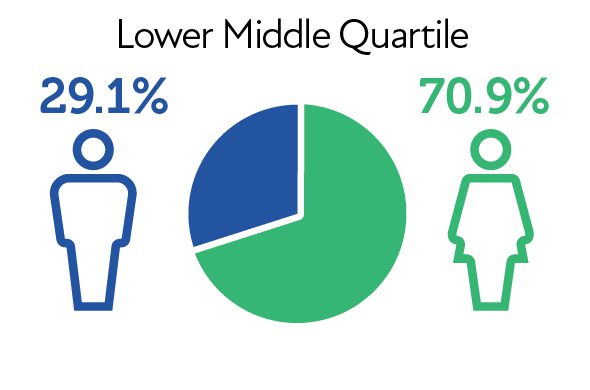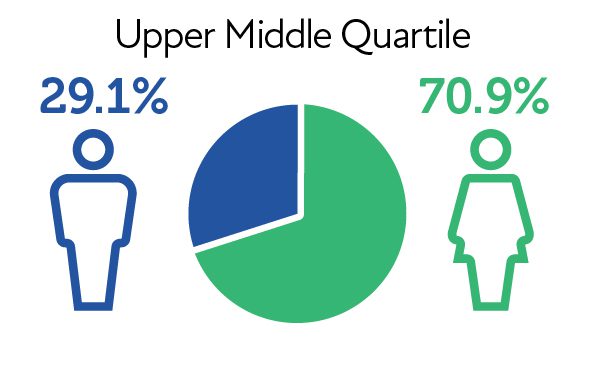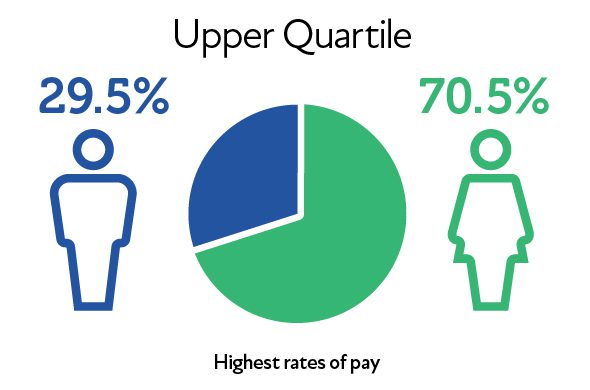 You can see the previous Gender Pay Gap reports from the links below:
Achieve together Gender Pay Gap report 2021.
Achieve together Gender Pay Gap report 2020.