We are dedicated to empowering individuals, enabling them to develop skills for life and healthy relationships, as well as supporting them to boost their confidence and self-esteem. Our vision is to provide the best specialist support, inspiring a generation to ensure people live happy, healthy and meaningful lives.
Who are Achieve together?
Our organisation has over 25 years of expertise, and our ethos has always been to have the people we support and their families at the heart of our organisation and at the centre of everything we do. Together we are focused on providing a strong foundation to offer the best possible support.
Today, our team of expert practitioners is proud to deliver high-quality support to over 2,300 people in almost 420 local care homes and services across England and Wales. We endeavour to be a continuing leader in best practice across the country and ensure that the people we support have every opportunity to fulfill their potential. Our goal is to drive quality across the sector and lead by example.
We have a strong expertise in supporting people with particularly complex needs, including autism spectrum conditions, behaviours which may challenge, mental health conditions, profound and multiple learning disabilities, d/Deaf and hearing loss and associated complex health needs. We ensure that the support we provide is tailored to the person's needs and we look forward to working with you and your teams over the coming months. Together, we can continue to exceed expectations and make a real difference to the lives of people we support.
How Achieve together contribute to environmental sustainability
As part of our impact at Achieve together, we're conscious of our effect on the environment. Developed by the United Nations, the Sustainable Development Goals (SDGs) are 17 overarching goals that provide a global framework for peace and prosperity for people and the planet today and into the future.
We selected five SDG goals that align with our vision and values and environmental, social, and corporate governance (ESG) commitments. They provide transparency on how we will contribute to each goal. We are doing all we can as an organisation to reduce our impact on the environment, and our figures for 2022 demonstrate our commitment:
· 100% renewable electricity
· 1224 tonnes of carbon avoided through renewable energy
· 88.8% waste diverted from landfill
· 10.4% of waste recycled
We work closely with suppliers on our sustainability journey, new suppliers complete an onboarding form ensuring they meet our standards, and we are expanding our programme to engage with our entire supply chain. We aim to categorise our supply chain based on spend and ESG materiality.
To be a sustainable and environmentally friendly organisation is to achieve net-zero status. This is a global focus, and we aim to achieve this by following best practice principles and offsetting any residual carbon to achieve this goal.
Best practice involves:
Reducing our gross carbon emissions through energy efficiency actions and wider carbon reduction initiatives.
Use renewable energy; almost 100% of our electricity is from renewable sources, and we will examine our use of renewable gas in the future.
We are investigating mitigating any emissions that cannot be reduced and may look to purchase carbon offset credits in the future, making us carbon neutral.
Achieve together 2022-23 Impact Report
Our 2022-23 Impact Report celebrates the key outcomes we delivered between April 2022 and March 2023.
Highlights within the report include our focus on co-production, health, positive behaviour support and quality of life, plus the impact of our online risk management system RADAR. With significant input from our growing group of Unity Representatives, the Wheel of Engagement continues to embed as our overarching person-centred framework.
Also included in this Impact Report are our latest environmental sustainability figures and the emphasis we put on inspiring our teams through many training and reward initiatives.
Read the full report below:
Download the 2022-23 Impact Report in English
Download the 2022-23 Impact Report in Welsh
Download the Easy Read 2022-23 Impact Report
You can watch video of the Impact Report in British Sign Language by clicking on the picture or the button below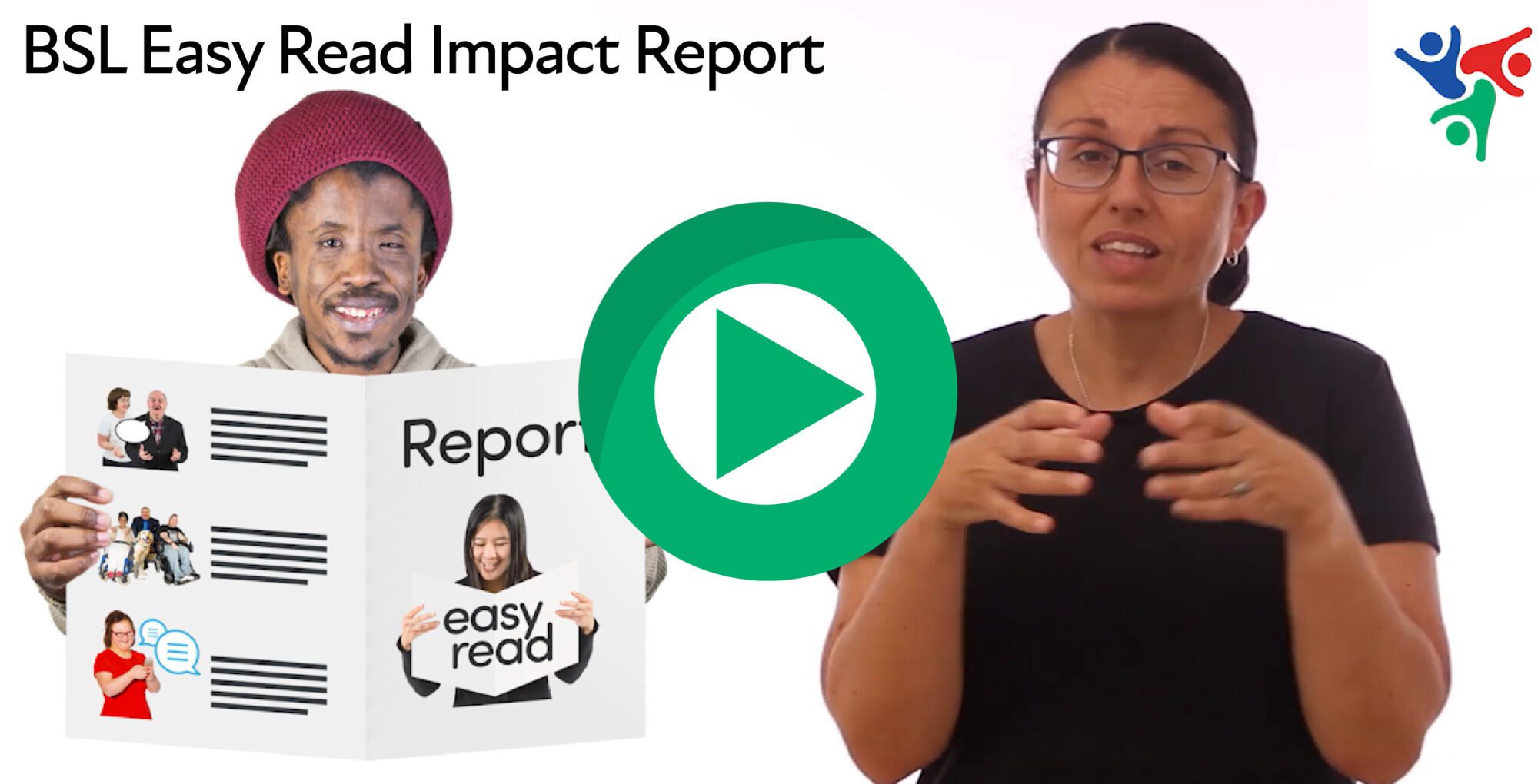 Watch the 2022-23 Impact Report BSL video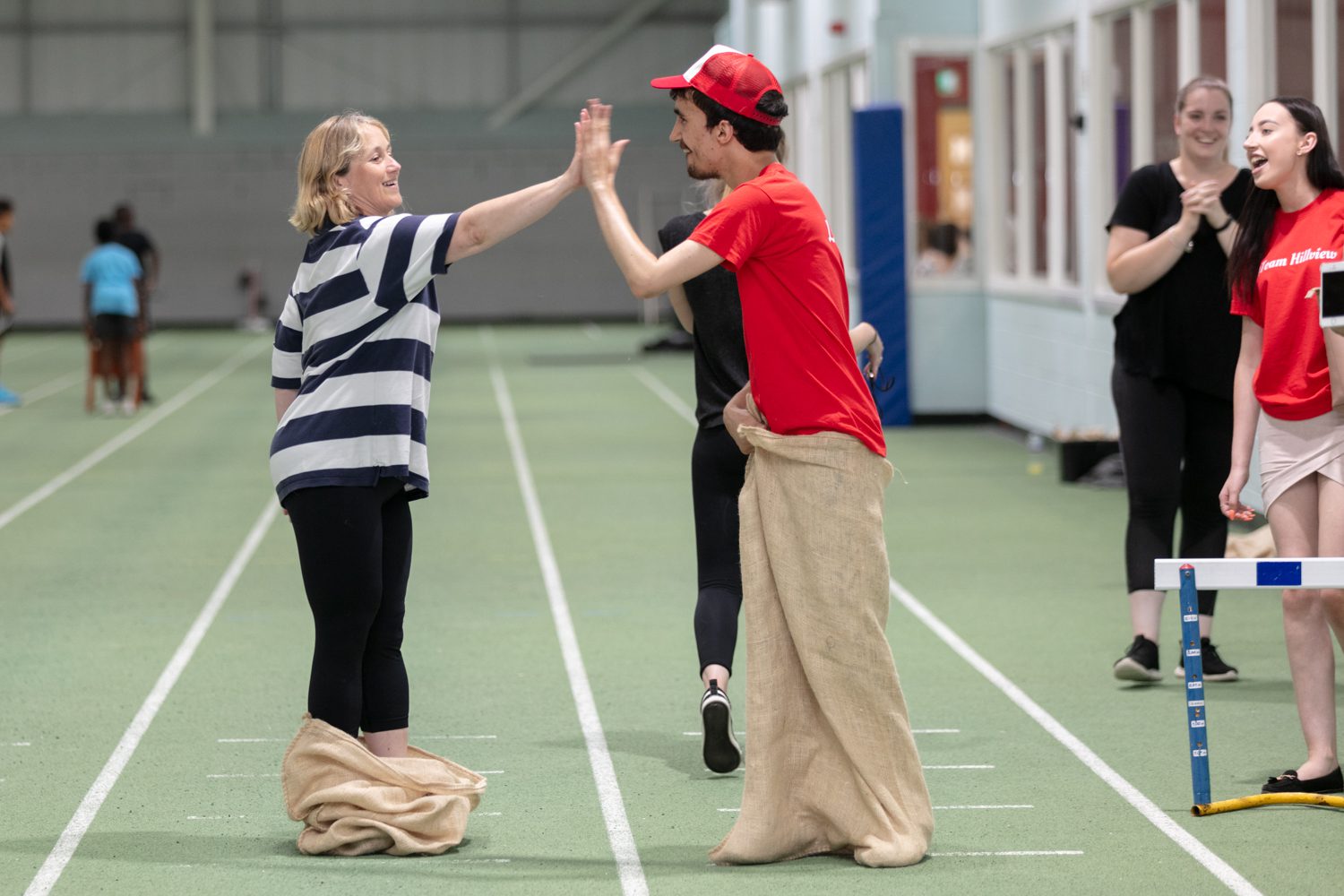 ---
Our purpose, vision and values
Our Purpose
Ordinary lives. Extraordinary people.
We make a commitment to every single person we support, and we tailor that support so that they can live as ordinary a life as possible, which is full of opportunities and fun. Every person we support is extraordinary. We celebrate their individuality, cherish their uniqueness and work hard to create supportive environments that enable every person we support to thrive. We're also exceptionally proud of our extraordinary teams, who go above and beyond every day to provide the very best support. We work hard to nurture their talents, helping team members to grow and develop so that they can have rewarding and fulfilling careers.
Our Vision
To provide the best specialist support, inspiring a generation to ensure people live happy, healthy and meaningful lives.
Our Values

---
Contact us
You can contact us at our referrals hub 7 days a week. Just let us know if we can help you find support for yourself or someone you're caring for. We're also able to help you if you're a professional looking for advice and vacancies in your area.