Penny Meadow are renting out their lovely caravan for people we support at Achieve together.
Holmesdale Road & Ambleside Lodge visited Penny Meadow's caravan and everyone had a wonderful time! Some of the activities they enjoyed were go-karting, swimming, playing golf, dancing and parades.
Despite being afraid of heights they also rode the Ferris wheel and had late night walks by the beach.
It was such a lovely break after everything they've sacrificed.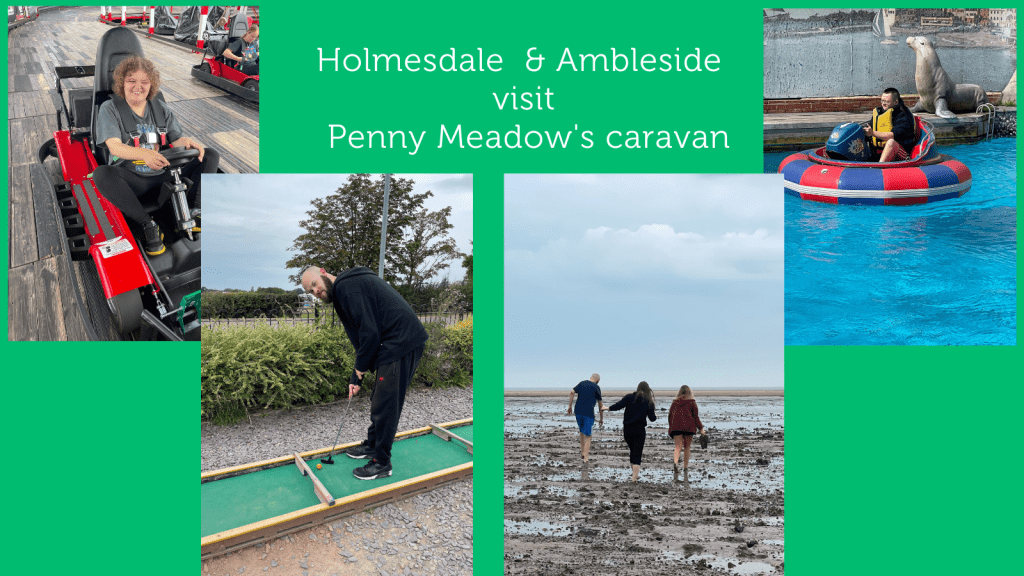 See the poster with more details here.