When Tony first moved to his new home in the Wirral, he was a very different person to who he is today. He had not experienced the most appropriate care setting prior to the move, and had lived back at home for a while. This was a shame as he had experienced a successful college placement, where he had a taste of independence from his family, which proved to be positive for him.
Unfortunately, the failure of the subsequent care setting and having to move back home was very detrimental to Tony's confidence. His anxiety and objection to change became heightened and he challenged any change on a regular basis. He often needed 3:1 carers to help him with his challenging behaviour and to prevent him from hurting himself or damaging items around him. He also couldn't cope with any uncertainty about his day, did not want to mix with others, and spent a lot of time alone.
Our team at his supported living accommodation have worked tirelessly to provide a positive environment, and create a life for Tony in which those anxieties, challenging behaviour, and uncertainty have reduced to a nearly non-existent level.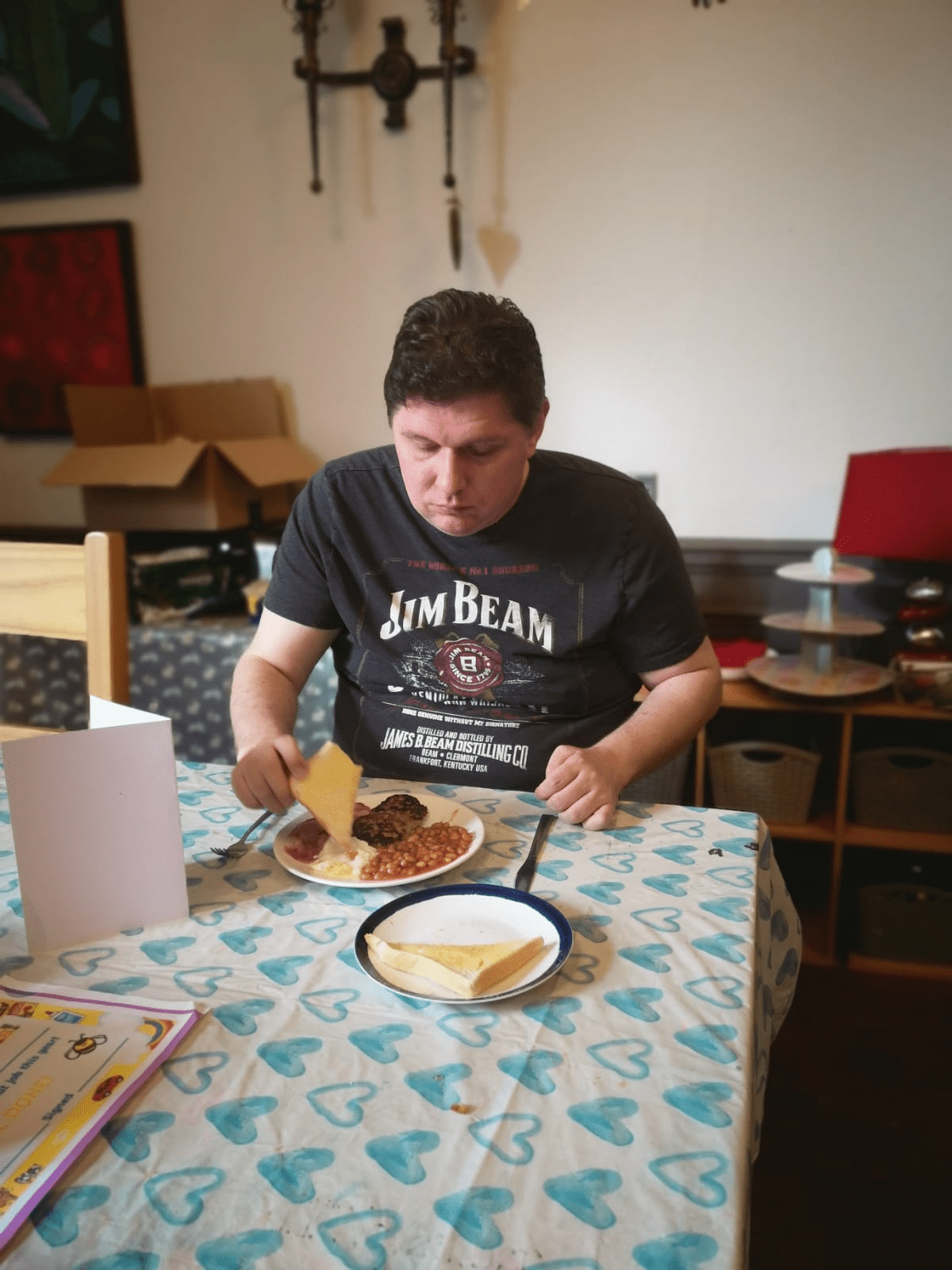 Tony's mum told us: "When he [Tony] moved, I was constantly expecting a call to say he was not coping, and half expected a move back home. How wrong could I be! I cannot underestimate how much work and effort has gone into creating this change, nor how much time this has taken. For a while, Tony followed a rigid routine with no changes to help him feel secure. This has paid off in dividends!"
Tony is now far more accepting of change and happy to try new challenges in his life. He's gradually been introduced to new experiences and has built up such a strong rapport with the team around him that he now leads a much happier life altogether.
Tony's mum continued: "I am always reassured in the knowledge that Tony's support team are his 'other family', and feel that they will represent him, and advocate for him exactly as we would. There is no doubt that this has contributed to Tony's change. We now see a much more confident young man, who is happy and obviously proud of his achievements! Staff have worked so hard to recognise Tony's non-verbal cues, and help him develop his own choices. Again, the confidence and pride shines from him when he has achieved choices independently!"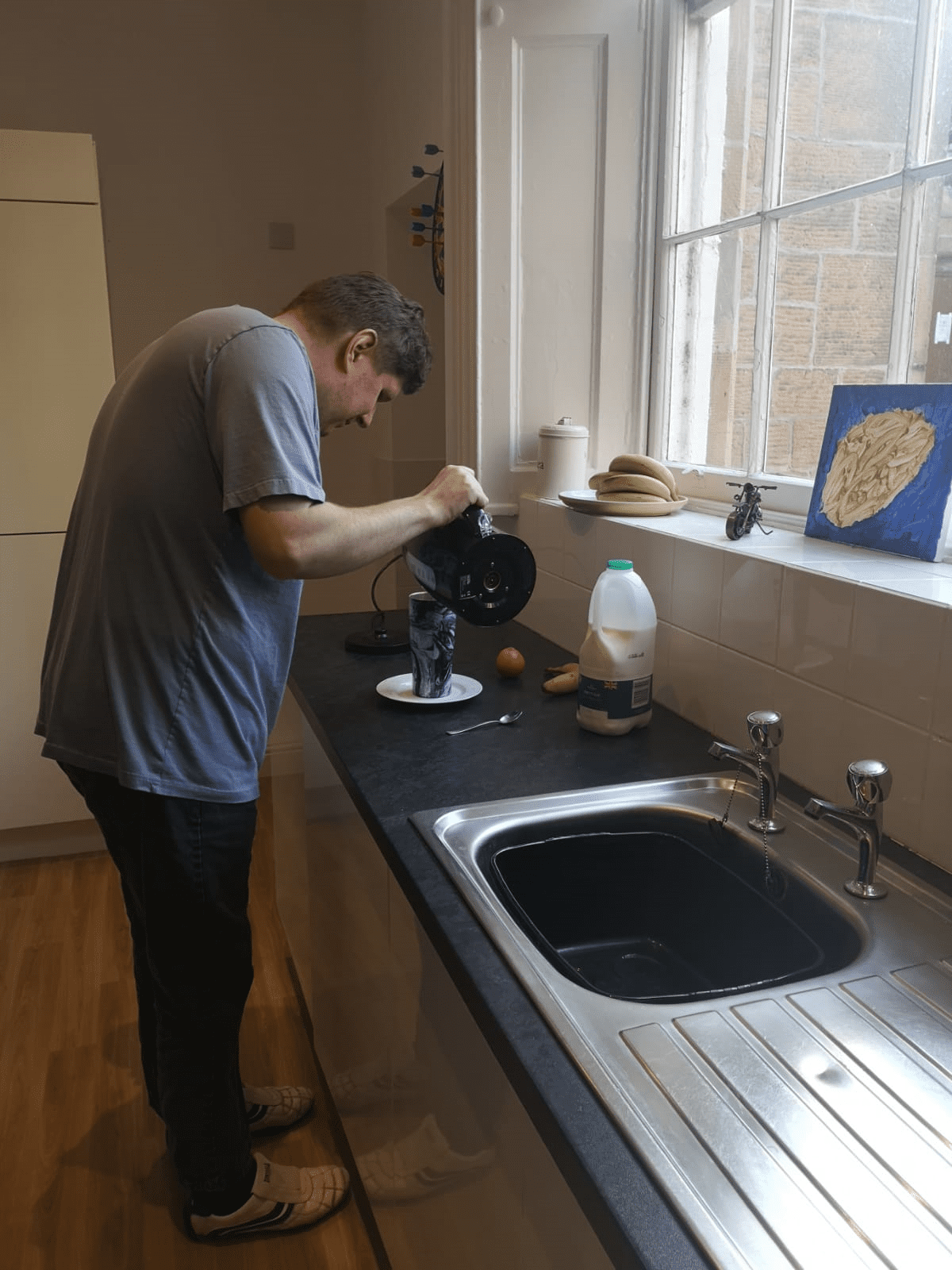 Nowadays Tony rarely displays challenging behaviour, and if he gets anxious, the team has developed distraction and coping techniques to help him. It is clear how proud he is when he manages change, and as this has been practiced more over time, his fear of change has abated. Tony has also begun to make choices for himself, something he never did before.
He enjoys living independently and is out most days, taking part in all sorts of activities, and has holidays away with his key workers He now enjoys being part of the community in which he lives, and welcomes the company of team members and others who live with him. In the same vein, he sometimes chooses to be alone in his flat when he's had enough of all that socialising!
Tony's mum very proudly told us: "The greatest feeling in the world is when your child moves on to be an amazing adult. The weight lifted when you know they will move on in the world whether you are there or not, is priceless!"
Well done Tony, and thank you to everyone who has contributed. A real success story!