We were delighted to be awarded this accolade in recognition of the incredible work our teams have done and continue to do day in and day out, supporting people across England and Wales. Emma Pearson, Chief Executive Officer, and Garry Fitton, Chief Financial Officer accepted the award on behalf of Achieve together.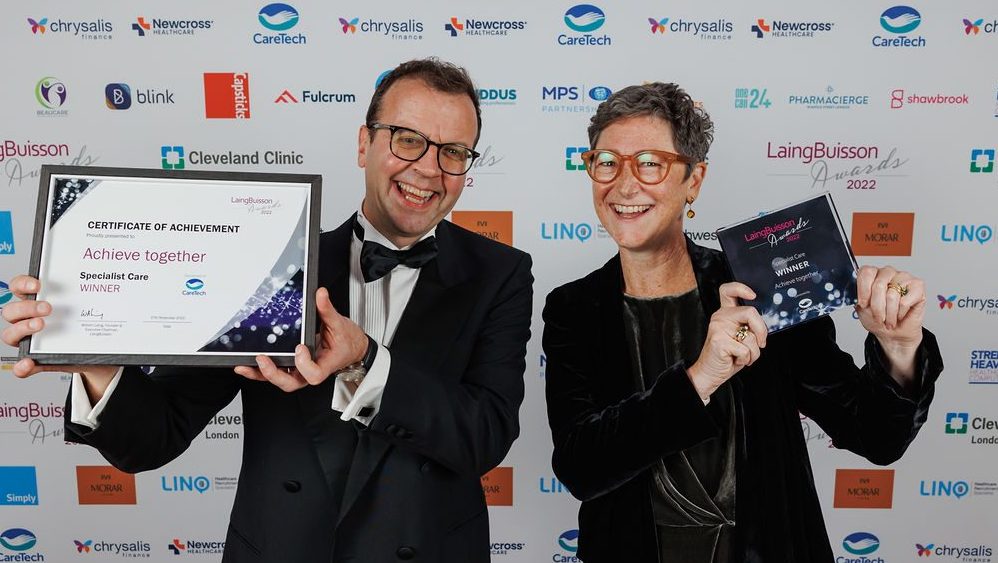 Emma said:
"The judges specifically called out Achieve together's approach to co-production with people we support and our highly specialist skills in supporting people to live happy, healthy, and meaningful lives – I am just incredibly proud that our teams are now nationally recognised for this work, a massive well done to every single person – and that means every single team member – who contributed to this great accolade!"
Judges recognised that our approach to co-production makes us distinct. People we support are fully involved in the shaping of both their care and support, as well as how we grow and develop as an organisation. The award recognises our highly skilled teams and our commitment to those we support, family members, and our social care partners.
About LaingBuisson Awards
Now in their 17th year, these prestigious awards recognise excellence in independent health and care providers. Read more about the awards here.