Ben, who lives in Supported Living in Surrey, said he had a great time, met some great people and was very proud to have represented his country in cycling events. He finished 6th place in the 5k time trial in his first event, then went on to win a bronze medal in the 10k race! The Special Olympics took place between 17 and 25 June. #TeamSOGB
Needless to say we are all extremely proud of Ben's fantastic achievement. He was even lucky enough to have featured on the ITV London news twice the past week.
His hard work is an inspiration to everybody. He has a relentless training schedule, and next Sunday he will be back riding with his group to prepare for the nationals later this year.
Well done, Ben Fai – you truly are amazing!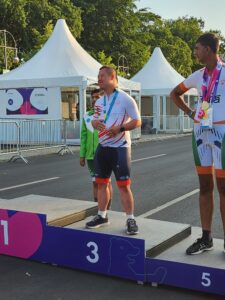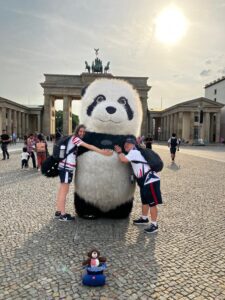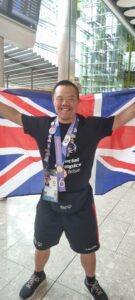 JULY UPDATE!
Ben was invited to 10 Downing Street to meet the Prime Minister and other dignitaries to celebrate the success of the GB Special Olympic Team in Berlin. He proudly showed off his medals and said he particularly enjoyed the food served at the event! He was also very pleased to see his teammates again.