Summer holidays are generally something most of us look forward to. We associate summer with relaxing, soaking up the sun and enjoying more leisurely days. However, for some people with mental health issues – the summer time can be tough.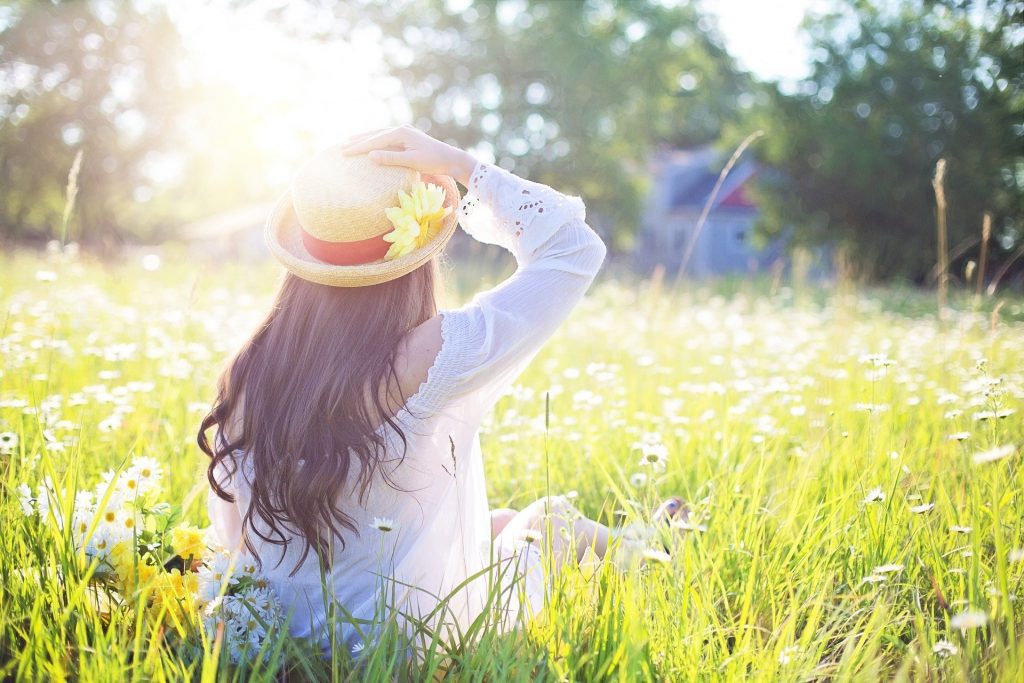 Summertime Sadness
I am someone that thrives in the summer. I find the winters more difficult; the summer months almost rejuvenate me. I was, therefore, really surprised to learn that some people can suffer from 'Seasonal Affective Disorder' in the summer (Summertime SAD or Reverse Seasonal Affective Disorder).
It's estimated that one in ten SAD sufferers find the summer season is the cause of their problems. Experts suggest that in some cases, Summer SAD has similar symptoms to winter SAD, including excessive sleeping and overeating. But more commonly, the symptoms are different and people can experience a loss of appetite and feelings of insomnia instead.
Warmer temperatures can also cause some physical effects on the body that are similar to symptoms of anxiety. This includes sweating, dizziness and tiredness and it can also make anxiety symptoms worse. When a person is struggling with their mental health, it can be easier to stay at home. However, when the sun is shining, albeit limited this year due to the restrictions, some people are now starting to gather more socially. People may post their pictures of parties showing people in summer clothes like bikinis on social media and this can create a sense that we should all be out and about having a 'good time'. For those with depression, anxiety and low self-esteem, it can put pressure on people and increase feelings of inadequacy or frustration.
In the summer, more people are typically out and about. So, for many people with mental health struggles, crowds and busy places are an obstacle. Those usually quiet and 'safe' places such as parks and gardens are busier, which can heighten the symptoms of those who are suffering and cause them to avoid these places.
What can we do to avoid this while still enjoying our summer?
Here are some tips to help you take control:
Move Around: Get your endorphins going by doing a workout. Even better- try doing it outside! For example, going for a swim or walk or doing anything you enjoy.
Remember to Set Goals: Setting goals is very important because it gives you something to reach toward. Make sure you reward yourself when you have reached your goal because it'll motivate you to do it all over again.
Change of Scenery: Sometimes a change of scenery can be beneficial to your mental health. Just by changing things up, you allow your body to take in new things and become curious about the world around you. It will leave you feeling refreshed and recharged.
Go Outside: It's scientifically proven that being outside, getting fresh air and some natural sunlight is good for you both mentally and physically. Spending time outside can cause an increase in your serotonin levels, increasing your mood and overall attitude.
Focus on Mindfulness & Meditation: When you get stressed out, worried, or anxious at work or in another space, remember to breathe and focus on something that relaxes you.
Enjoy Your Time Off: When you have time off, it's easy to get caught up running around and doing stuff that you don't want to do. Prioritize activities you enjoy and eventually, you will find time for the other things on your list.

For those of you that are struggling this summer don't forget or be afraid to ask for help or go to your GP and let them know how you are feeling.
If any of you have any tips for ways you improve your mental health or if you would like to contribute to the blog it would be great to hear from you.
In the meantime, try to enjoy the summer, take care and stay safe!
Shirl