It was great to be back at a face to face national Learning Disability England (LDE) Conference in London on 22 March. Mary Woodall, a person we support who represents Unity & Campaign 4 Change, chaired the conference – a fantastic achievement.
Stephen Adamson our Sports Ambassador and Unity member also attended together with Elmi Terjavjainen, Co-production Manager, our CEO Emma Pearson and Michael Fullerton, Director of Health & Wellbeing.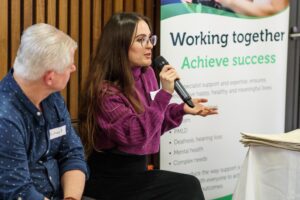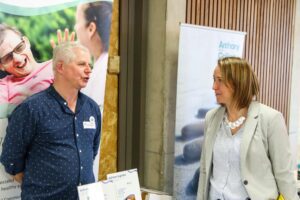 Team members spoke to delegates on a variety of topics during the conference sessions and at our stand during breaks. If you're unfamiliar with the LDE Good Lives Framework which mirrors our Wheel of Engagement please do take a look on their website.