Johnny moved into supported living in Caerphilly, after previously living in a shared living placement. When he first joined us, he would stay in bed most days or sit around in pyjamas. There were also difficulties around personal care as Johnny would spend a lengthy amount of time in the bathroom.
Since then, his support team has put well-structured morning and night time routines in place for Johnny. They have also designed a personalised activity plan (which takes into account what and where Johnny likes to visit), and created a warm and friendly environment for him to live in. As a result, things have improved greatly and the benefits are paying off as Johnny is more independent and noticeably more upbeat. In Johnny's own words, this is his new home and he is happy here!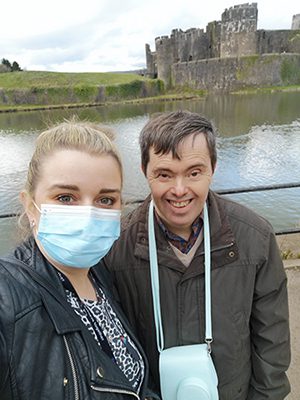 Home Manager, Ann, told us: "Johnny is happy to engage with people in the community, is openly chatty, and engages with all of us. Johnny has lots of interests – he's a keen photographer, loves boxing and music, and especially the Rocky films. He is very polite, well-mannered and sociable. His family are absolutely thrilled!"
Recently, Johnny's sister, Jude, visited the home and gave our team a card, chocolates and flowers as a thank you for all that they've done to help get Johnny back to his old self.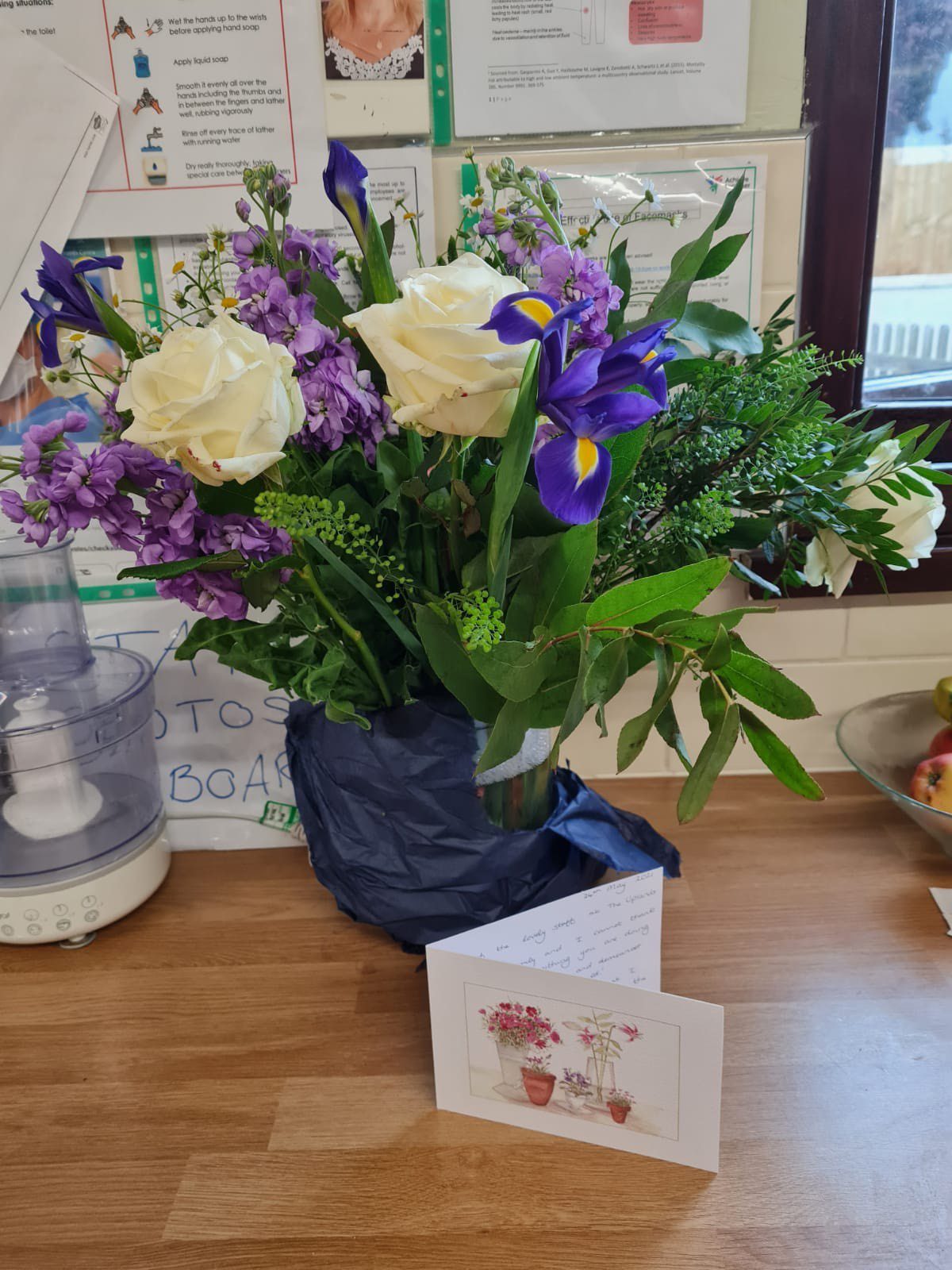 Jude's card reads: "My extended family and I cannot thank you enough for everything you are doing for Johnny, his personality and demeanour is back to the Johnny of old! I knew that the first time that I stepped into the house that it was the perfect place for Johnny to live."
A huge well done to our team for providing such outstanding support!