In aid of Suicide Prevention Day 2020, Achieve together is running a Cycling Challenge. Help raise awareness by cycling, walking, jogging running or anything that gets you moving. You can take part individually or as part of a group and see how far you can go to rise up and bring awareness.
Some of our clinical team kicked off the challenge by cycling 25 miles, between East Sussex and West Sussex to raise awareness for suicide prevention. Watch the video about how they got on below:
After completing the challenge, Nola, Katie and Michael posed with their new shirts showing off the Ask Now, Save Lives campaign launched by Grassroots.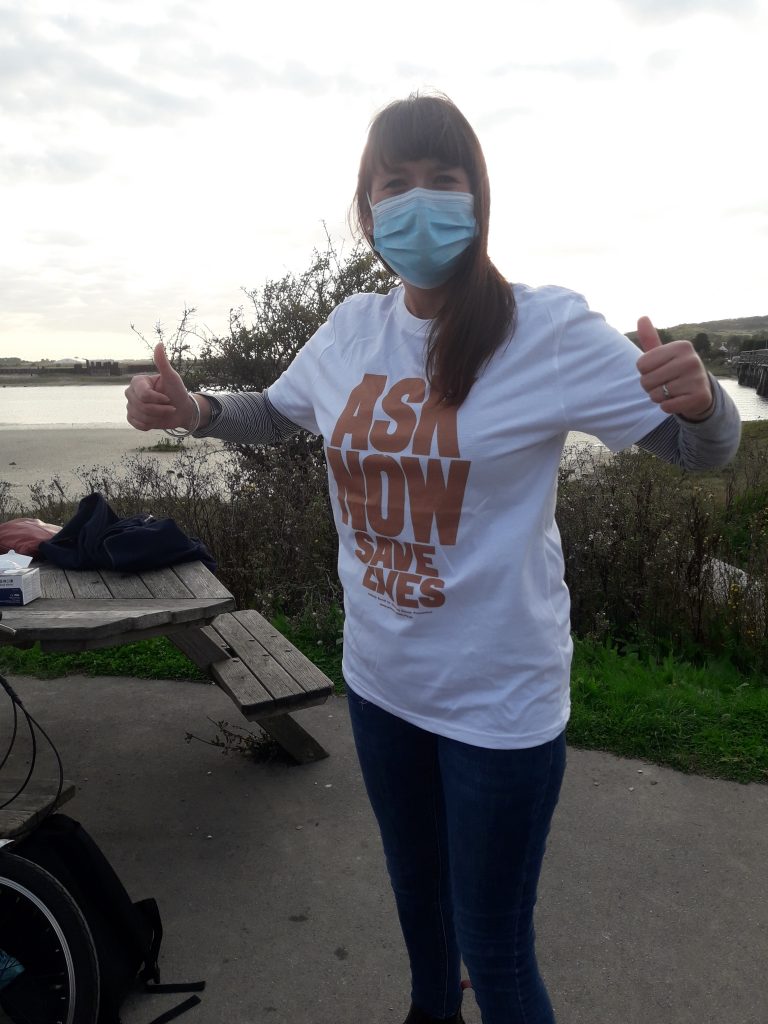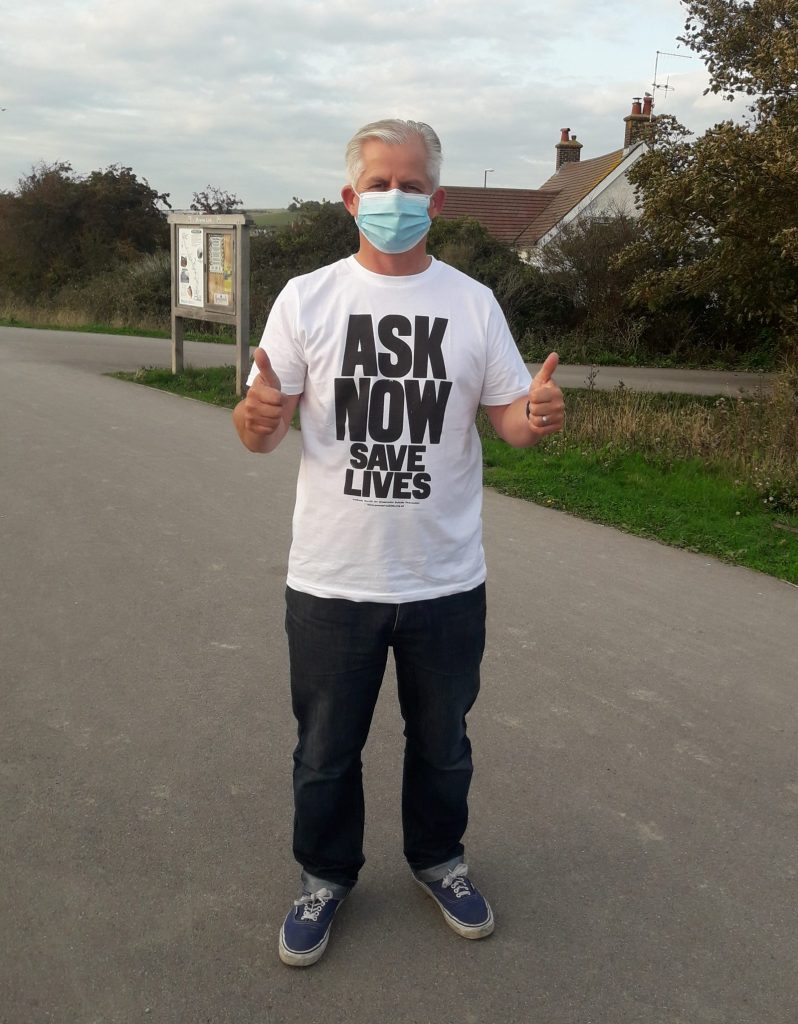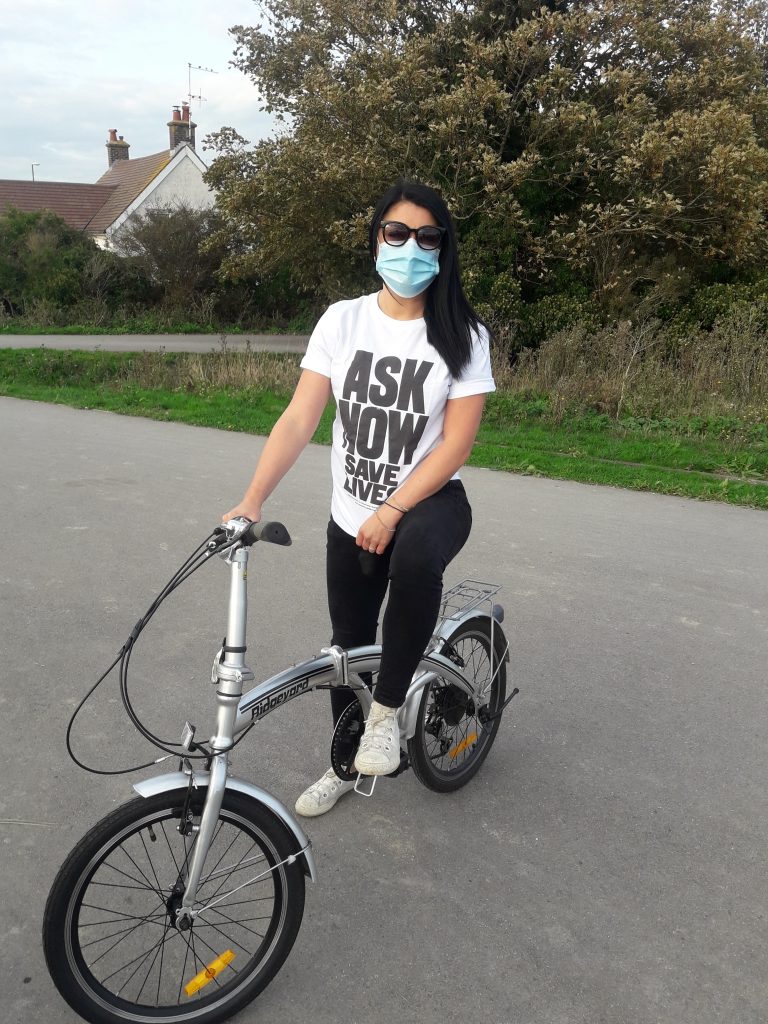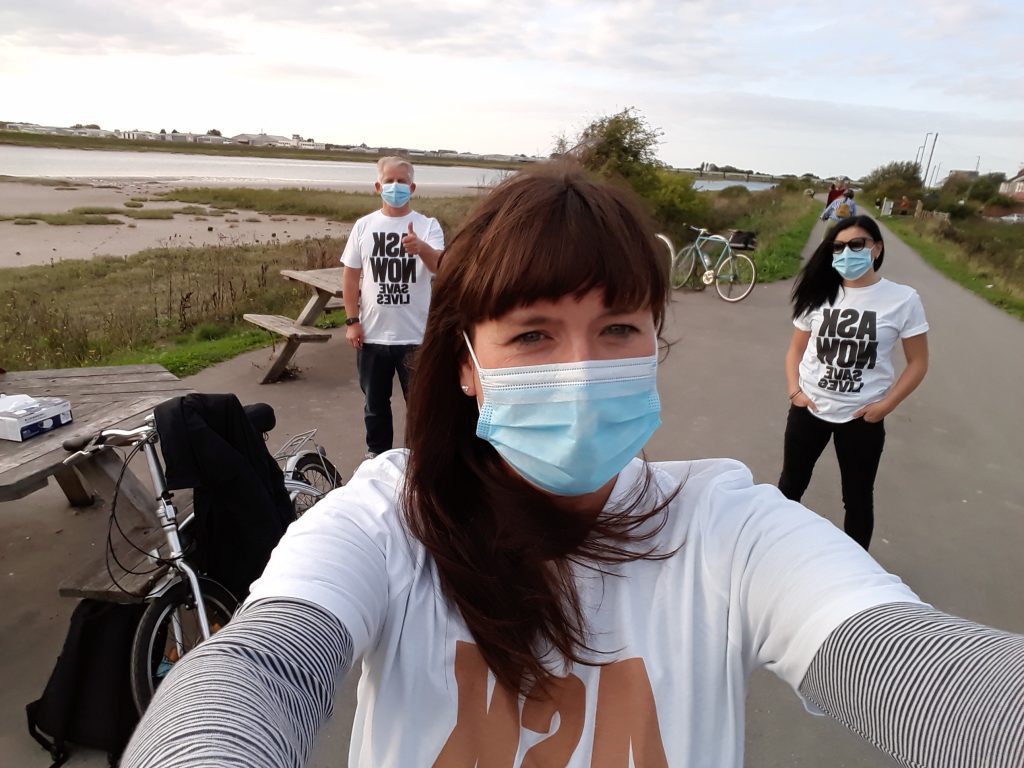 They also teamed up with some of the people we support to spread the message: 'Ask, Talk, Hope'. By asking and talking, we can help so many who are struggling to regain hope for the future and to not give up.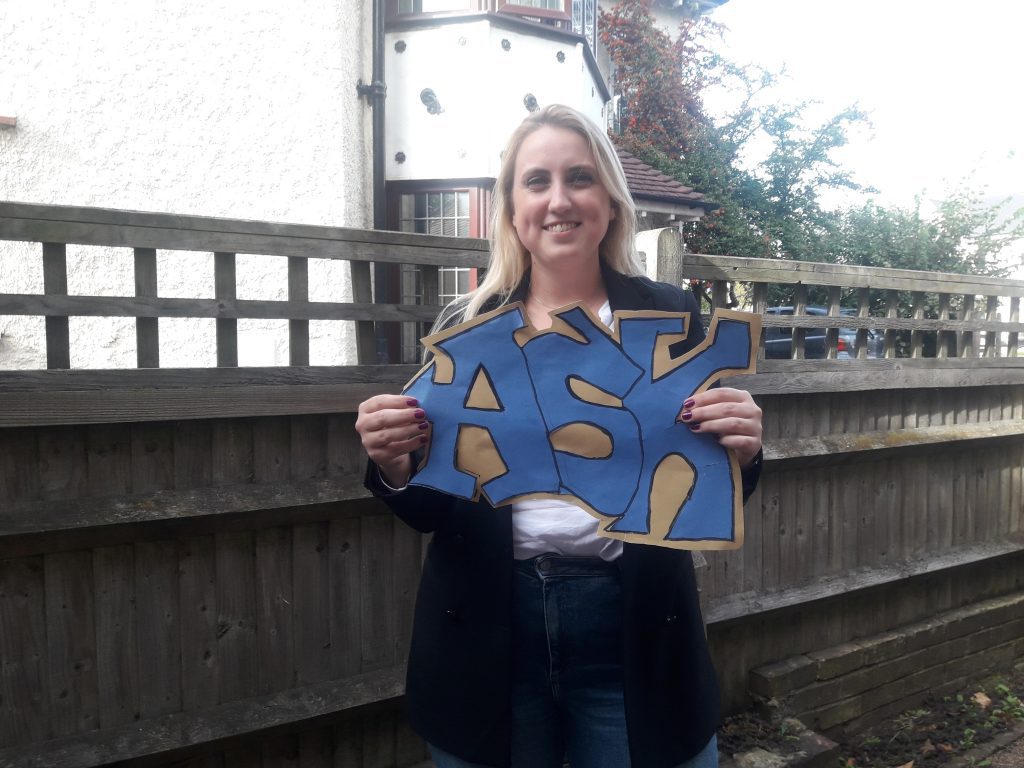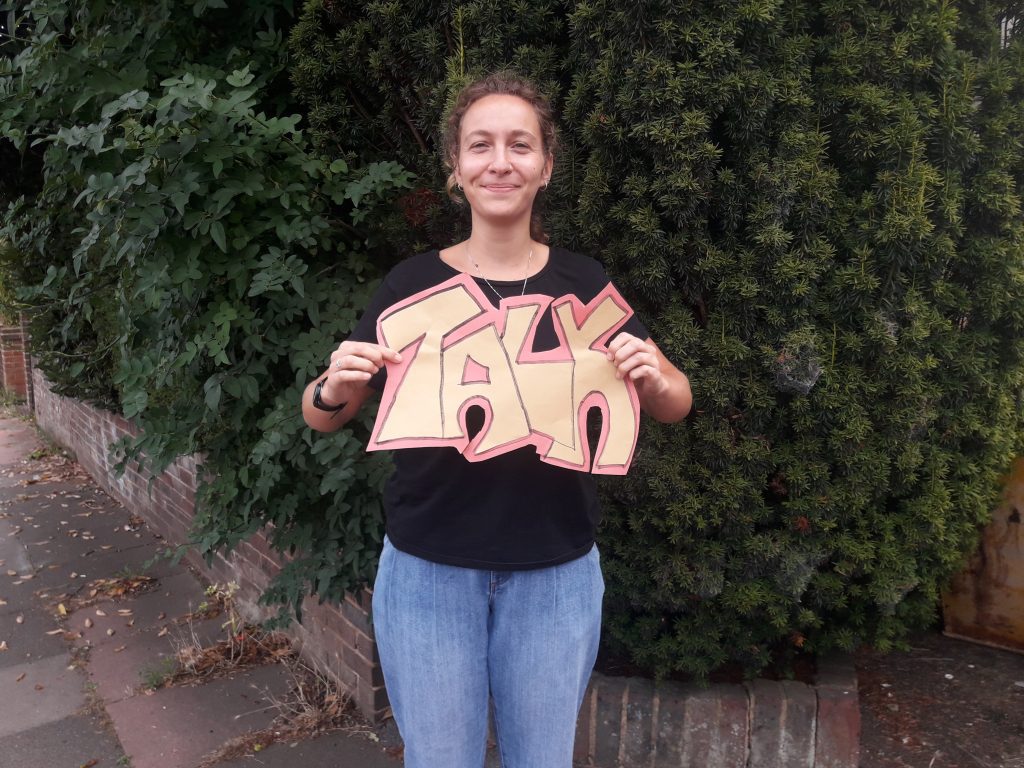 Our wonderful carers also encouraged the people we support to 'Rise Up' and have hope. Although this year is difficult, we can still work together to prevent suicide.