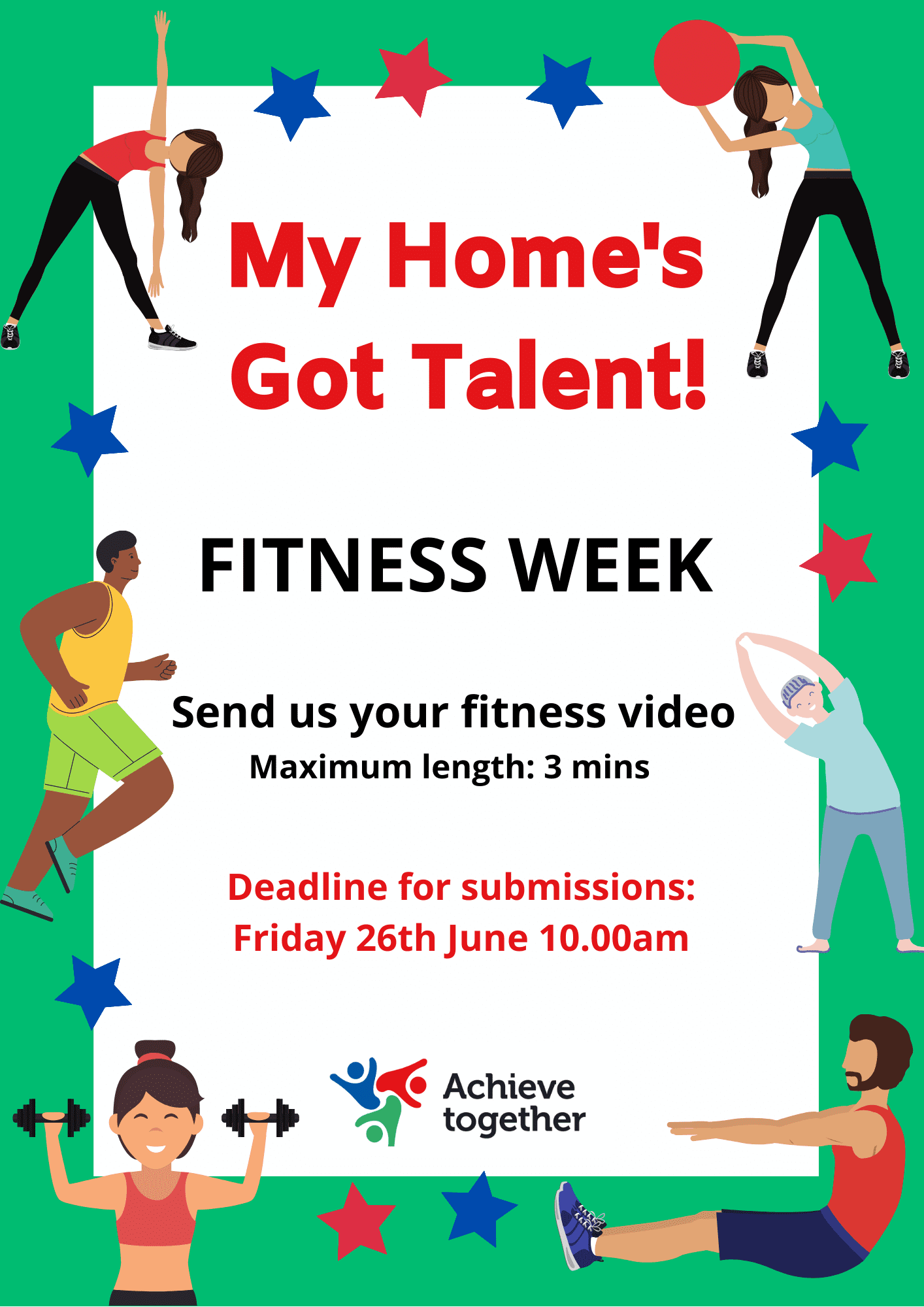 Week 5 – Skills
 We know we have lots of talent in the Achieve Together family, and we want you to showcase it to us over the next few weeks in the Achieve together talent show. During this social distancing period with gyms and most outdoor spaces closed, we've all needed to keep active at home. How have you been keeping active?
Whether its your own fitness routine or a challenge you rare training for, we'd love to see it!! The most important thing is that you have fun! See how to enter below:
How to enter
Please film a video clip showing us your fitness routine that you are proud of. This should be no longer than 3 mins max in length.
Send your video or pictures to Hannah.Sawbridge@achievetogether.co.uk
Please ensure it's clearly labelled, with the name of the individual/team and their home.
Deadline for all submissions is Friday 26th June by 2pm.
We'll then send out a link with all submissions for everyone to see, and you'll be able to vote online for your favourite routine.
Deadline for final voting will be Monday 29th June by 10.00am.
Click here to see these instructions as an Easy Read.
The winners will be announced on the Monday and then we will share the category for the following talent show week!
Prizes: Amazon vouchers!
Have fun!