Every Thursday at 8 pm, Achieve together has held a clap for carers. We want to say a massive thank you to everyone who is working in our homes and making sure the people we support are still having fun and enjoying life whilst also achieving at home.
Our managers, staff, and people we support contributed to a collage as a thankyou for our superheroes!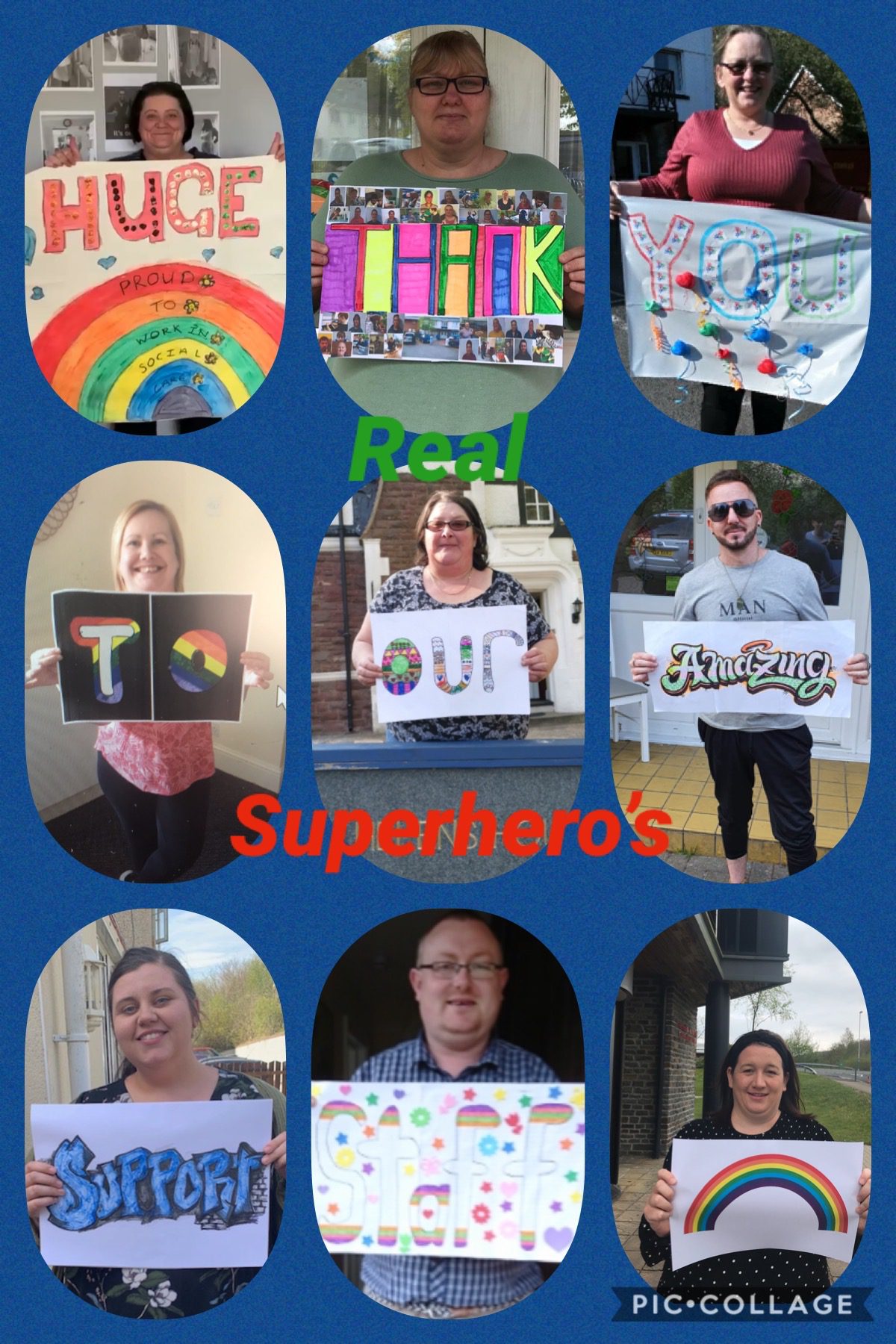 C4C used Zoom to get together and clap for carers and the NHS.
The creative people at one home spraypainted a special 'Thankyou' message for carers on their wall.